if you have a business, you should have a website. It is very straight forward.

Also, never so quick to label your product those that cannot be sold online. Nowadays, there's very little that can't be sold over the internet. There are more than 20 million shoppers online now, purchasing anything ranging from mobile devices to food etc...

However, you should never put all your efforts into just selling your products and services over the internet, though if your product lends itself to easy online sales, you should certainly be considering it. The point to be made here is that you should at the very least have a presence on the web so that customers, potential employees, business partners and perhaps even investors can quickly and easily find out more about your business and the products or services you have to offer.

It's not enough that you just have a website. You must have a professional-looking site if you want to be taken seriously. Since many consumers now search for information online prior to making a purchase at a brick-and-mortar store, your site may be the first chance you have at making a good impression on a potential buyer.

One of the great things about the internet is that it has levelled the playing field when it comes to competing with the big boys. As mentioned, you have one shot at making a good first impression. With a well-designed site, your little operation can project the image and professionalism of a much larger company. The inverse is also true. I've seen many big company websites that were so badly designed and hard to navigate that they completely lacked professionalism and credibility. Good for you, too bad for them.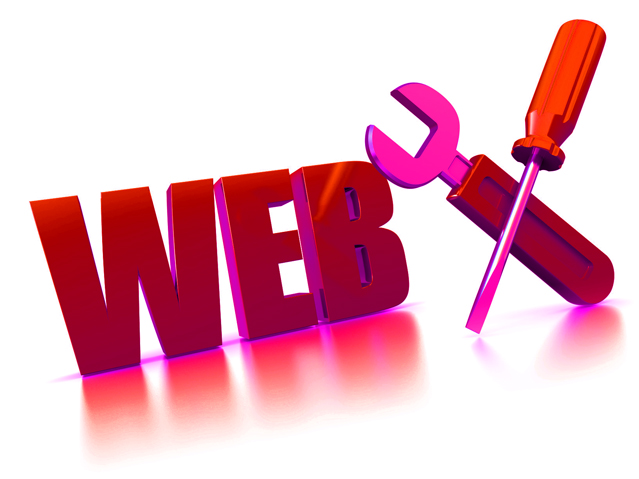 There are also certain benefits towards having a website:
1. New type of economy.
Internet has created a type of new economy, which by its explosive growth and sheer size already changed our perception of traditional way of doing business. Companies like Amazon and Ebay have successfully created domination on areas, where just few years ago traditional brick-and-mortar companies were kings. However, in order to be successful on the net, you don't have to be a giant like them. Many small and mid-size companies managed to build online businesses quite profitably. In fact, studies show small and mid-size companies will be the main growth force of e-commerce in coming years.
2. Company's image.
Whether you sell products or services online or not, in today's world you need to have a corporate presence on the Internet. Otherwise, as you must have noticed that people simply don't take your business seriously if you tell them that your company does not have a website. A nice corporate site definitely increases the image of a company especially if it has great product or service related content to go with.
3. Provide better customer support.
Customer accusation and retention is one of the key factors of business value chain. Thanks to Internet technology, business can provide customer support more effectively. This means better customer satisfaction and increase of profitability. Think about having an operator to be answering your customer enquiry 24hrs everyday.
4. Ability to do business 24 hours.
How else you can continue making sales, while your stuffs are sleeping! The biggest advantages of online shops are that they are open 24 hours a day year round. Thanks to Internet off time, when your shop is generally closed, sales in some cases can be more than your regular business hours!
5. Low start up costs.
Building a web site does not require big investments. Our company will help you create a website and host them for as little as $3-$5 per day.
6. Getting awareness globally
Thanks to Internet you can instantly become a global player. In fact, you don't have to invest large sums of money to do this. There are literally hundreds of vertical and horizontal e-marketplaces available on the net. These marketplaces allow you for a nominal fee to get access to a large audience of prospective customers from all over the world. According to AMR Research more than 1,3$ trillion of good and services will flow through the B2B marketplaces. Who does not want a piece of this pie!